Summary: What is temporal UX or time design? Time plays a factor in UX strategy to help move users along or manage their expectations. Temporal interfaces manage expectations, guide a moment of waiting or hurry a task along. 
Temporal Design involves the strategic incorporation of time-related elements into the user experience. It encompasses how information is revealed, animations play out, transitions occur, and interactions unfold. By considering the dimension of time, designers can craft experiences that feel intuitive, natural, and engaging.
Sometimes a user experience, especially B2B needs a workflow queue, project management, a timer, a countdown, or the feeling of speed. Time has become part of our regular interactions and apps. Uber tells you approximately how long a car will be. An upload of a video or processing of data gives you an "approximate wait" time.
In Service Design, a classic example of a time-based touchpoint is found in the problem of waiting (in a restaurant). As customers waited on benches at the entrance, they received a timer. At Olive Garden, one of the first to streamline into their service, they would also offer a glass of wine, which fills the moment with conversation and a bill before you even sit down. But "waiting time" managed customers were happy to pass the time, perhaps with another glass of wine.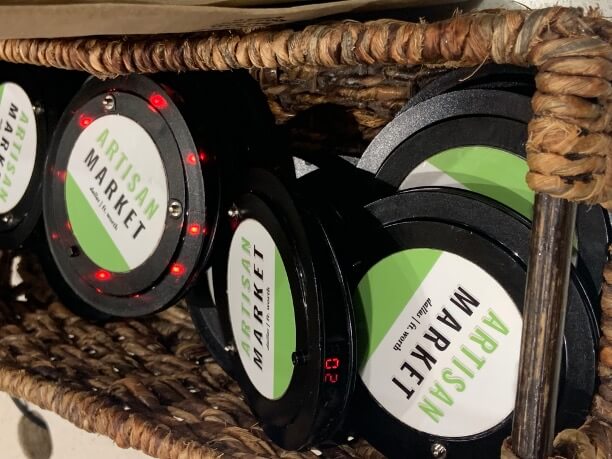 Ecommerce needs "delivery journey" analytics or alerts. "Where is my parcel?" is now a default expectation. 
Another example from Localization UX: In Korea, a nation that values speed like a New Yorker, there are two subway mapping apps, one for locals and one for foreigners or Korean Americans. Korean mobile apps emphasize time-saving (a Korean cultural value). Koreans say they are impatient, compared to Japanese who are demonstrably extremely patient and whose culture emphasizes "kata": the correct order, timing, sequence, and process to do something. The app for local Koreans had this cultural pattern reflected in the UI. 
See more in our conference paper: Global UX research on mobile payment systems…
More examples of using time as a design variable
1. Pizza ordering: Domino's uses the time tracker as a way to manage expectations. 
2. Ticket-ordering: TicketMaster and others use the countdown timer to secure the purchase (and refresh inventory). 
3. Dog-walking. Wag!, the popular dog walking app allows the service buyer to track their dog's progress with the walker.
A few more examples…
An example from academia:
Bardram (1997) discovered gross inadequacies in Danish hospitals where manual and computer processes running in parallel were sabotaging productivity, time and accuracy. A new system was not handling hand-offs well. The hospital was loosing operational efficiency due to this…Once the UI was redesigned (again) to account for nurses changing shifts (a temporal rhythm), productivity was restored. 
An example from an Experience Dynamics field study:
While interviewing and observing users at FINRA (Financial Industry Regulatory Authority), we noticed users had a print-out reminder of IPO processing deadlines above their desk (90 days with several gates for response). Everyone knew the rule, but users were so overwhelmed, they needed a reminder. Once this time based auto-reminder was added to the UI, they were able to to manage on-time delivery of application processing. 
5 Questions and Issues to look out for (where temporal UI's might be needed)
1. What are users doing before and after a task they have completed?

2. Are there time pressures or unpressures the design should or has to accomodate?

3. What is happening in the physical and social environment where your UI will be used?

4. Who else is using the data or system? How is their activity or behavior tracked, reflected or announced?

5. What is the asyncronous user experience? Note: If you are overwhelmed by Slack channel activity, this is a good example of an aspect of UX they don't quite have figured out. 
Conclusion
Temporal UI's are often overlooked in UX design strategy. Time design can enhance real-world temporal phenomena, which in many scenarios, are essential for creating socially and emotionally meaningful interaction design. Not only can temporal UI's help a user through a flow or process, they can also have branding and marketing benefits.